SBCTA's Freeway Service Patrol to Begin Weekend Pilot Program in December
December 1, 2017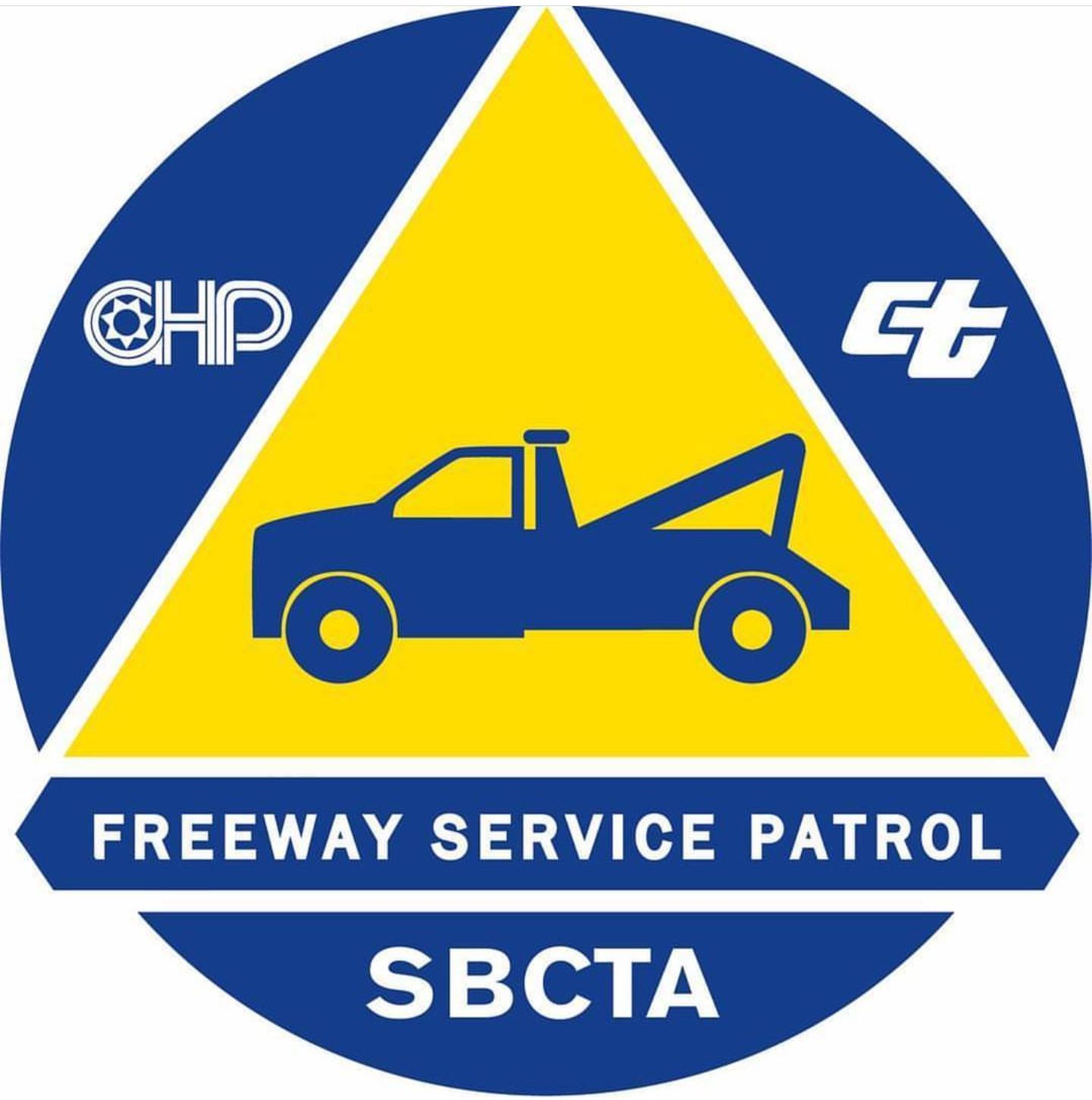 For the first time in the history of the program, the San Bernardino County Transportation Authority (SBCTA) will expand their Freeway Service Patrol (FSP) Program to include weekends on selected highways beginning December 2, 2017 as part of a five-year pilot program. The extended service was made possible by the passing of Senate Bill 1, which contains a $25 million dollar statewide increase for the program.
SBCTA's FSP Program was established in 2006, and consists of a team of tow trucks that travel on selected San Bernardino County freeways during peak commute hours to assist motorists with car trouble. The segment in which the tow trucks patrol is known as a "Beat." The program provides a variety of services from changing a flat tire to minor mechanical assistance, at no cost to the motorist.  If the repair cannot be made within a short time period, the FSP driver will offer to tow the vehicle off the freeway to a safe location designated by the California Highway Patrol (CHP). There are eight (8) Beats currently in operation during peak commute hours Monday through Friday.
The "FSP Weekend Service Pilot" will begin on Saturday, December 2, 2017 and will continue each Saturday and Sunday from 10 a.m. to 6 p.m. The Beats were evaluated using the cost-benefit model that is used by Caltrans Headquarters in Sacramento to monitor performance of all FSP statewide-evaluated Beats. As a result of the evaluation, the following five (5) Beats are participating in the weekend service pilot:
I-10, LA County line to Haven Avenue
I-10, Haven Avenue to Sierra Avenue
I-10, Sierra Avenue to Waterman Avenue
I-10, Waterman to Yucaipa Boulevard
I-210, LA County line to Citrus Avenue
The FSP Program will continue to work diligently to assist disabled motorist, reduce the chance of secondary accidents, and make the freeways safer and less congested. The FSP Program is funded by Caltrans and SBCTA. The Beat along the Interstate 210 is funded by the Mobile Source Air Pollution Reduction Review Committee (MSRC).