Social Media Challenge: Show Us How Public Transit Moves You
December 15, 2017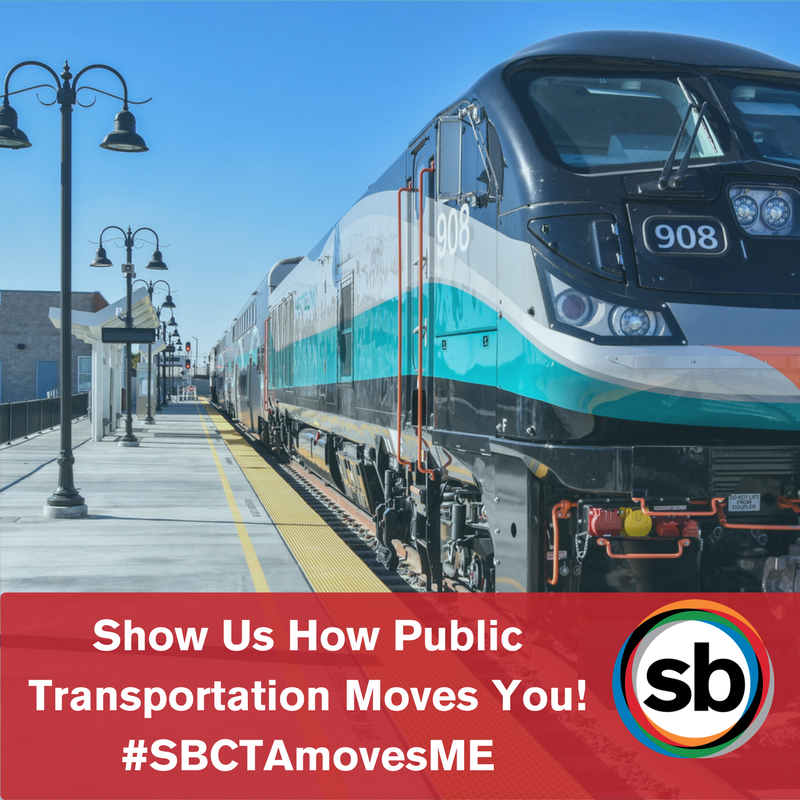 On December 5th, transit partners from both San Bernardino and Riverside Counties gathered to celebrate the completion the Downtown San Bernardino Passenger Rail Project that will extend Metrolink service from the Santa Fe Depot located in western San Bernardino to the recently opened San Bernardino Transit Center (SBTC) in downtown starting December 16th. As transit options continue to grow in the Inland Empire, SBCTA wants to encourage residents of San Bernardino County to consider multi-modal alternatives to move to and through the region.
As a way to incentivize transit use and promote the growing network of transportation choices, SBCTA is inviting the public to share their transit experiences with us on Facebook, Twitter, and/or Instagram. The first 25 unique contributors in each of platforms will win a free round-trip ticket for Metrolink.
Here's what you need to do to enter for a chance to win:
1. Follow @goSBCTA on any or all of SBCTA's three platforms
2. Take a photo that illustrates how public transit moves you.
3. Tag your photo using the hashtag #SBCTAmovesME.
4. Post your photo (make sure your profile is public).
Posts must occur on December 18th or later (only the first 25 unique contributors will be considered for the prize, but all posts are welcomed). Posts must be tagged correctly. Winners will be contacted via the social media platforms on how to collect their prize. SBCTA Social Media Commenting Policy will still apply to all posts.