State of Transportation at B2B
September 12, 2022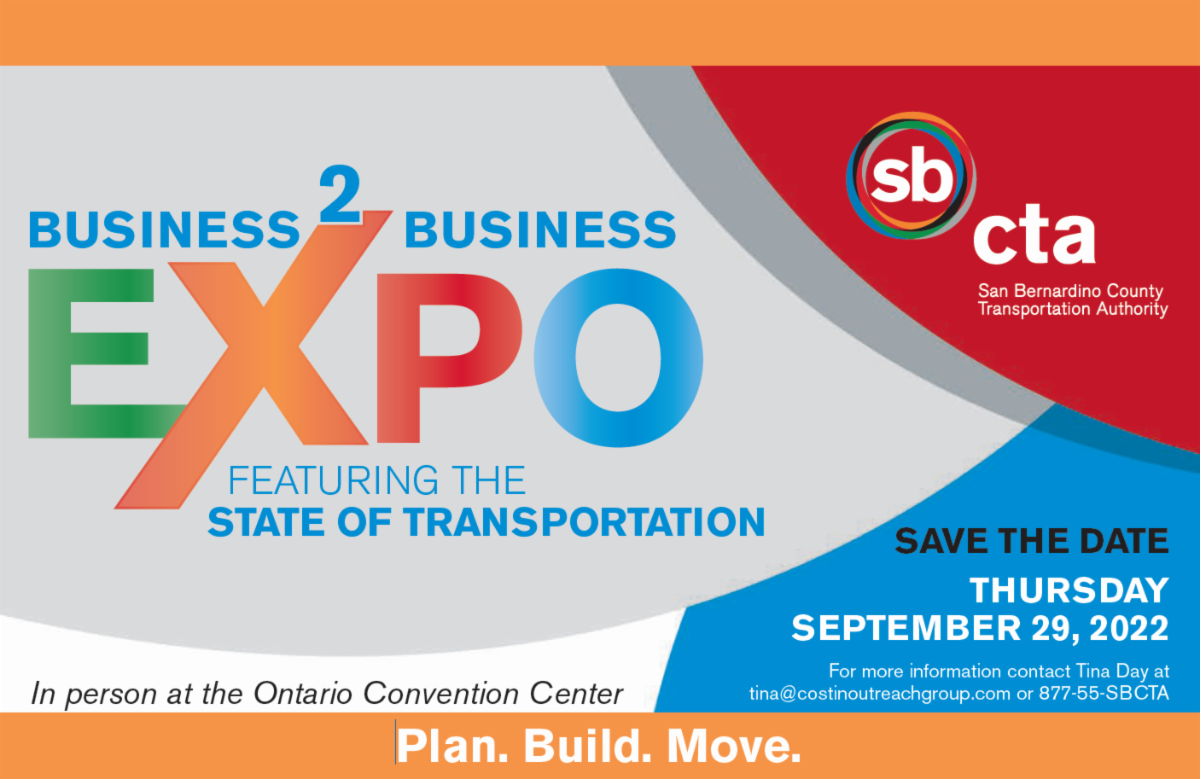 SBCTA is excited to be bringing back one of the more influential business to business events in the region with the return of the SBCTA Busines2Business Expo. After a two-year layoff as a result of the impacts associated with the global pandemic, this gathering of some of the best and brightest in transportation from throughout the region is ready to recreate the energy enjoyed in years past.
A key feature of this industry event is SBCTA's presentation of the State of Transportation. Traditionally, SBCTA staff highlights the current trends in project delivery, the future procurement opportunities, and insights to improving status as a vendor to the agency. This year's conference will be no exception as those continue to be critical elements for the dynamic between the public and private sectors. However, expect to learn more about the innovative solutions on tap for the future of San Bernardino County as well.
Registration for attendance is free. To learn more about SBCTA's B2B event, click here.