The Board Approves Morongo Basin Transit Authority Short Range Transit Plan
October 13, 2020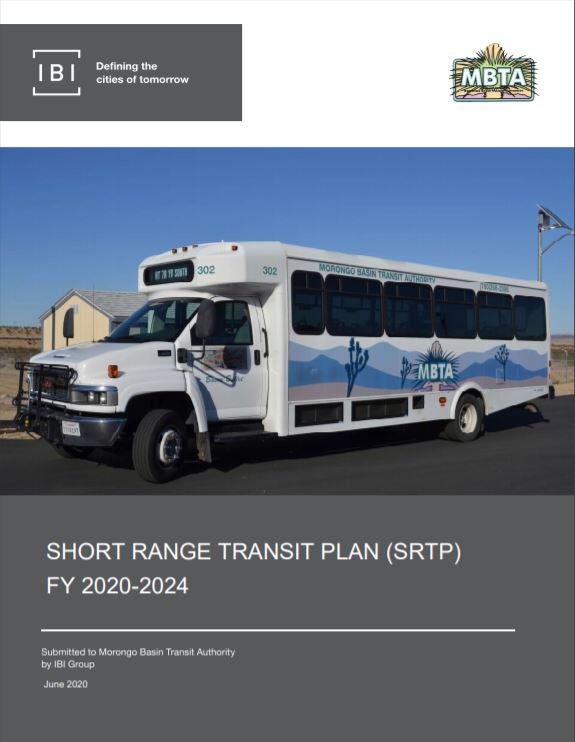 SBCTA requires each transit agency to prepare a Short Range Transit Plan (SRTP). The SRTP is a multi-year operating and capital plan that provides information on the transit services provided, their performance, any needs and deficiencies, and a proposed plan for the operations and capital investments. It also provides important funding forecast information to ensure transit operators have the resources to operate over the next five years.
Some proposed new changes to Morongo Basin Transit Authority (MBTA) service will include the introduction of flex route services. Flex service will be an on-demand and advance reservation service combined with customer-friendly technologies to provide "first mile/last mile" access to mainline fixed routes. Other changes include expanding service for certain routes, increasing frequency of routes, and increase hours for Americans with Disabilities Act (ADA) service.
It is important to note that MBTA completed their SRTP prior to the COVID-19 Pandemic. This is important because the allocation estimates that were given to MBTA from SBCTA reflect a different point in time. Although there are service changes proposed in the current fiscal year, MBTA will not move forward with these changes until ridership increases to pre-COVID-19 numbers, or as the need arises.
To view MBTA's SRTP plan, click here.