US 395 Almost Complete!
August 10, 2020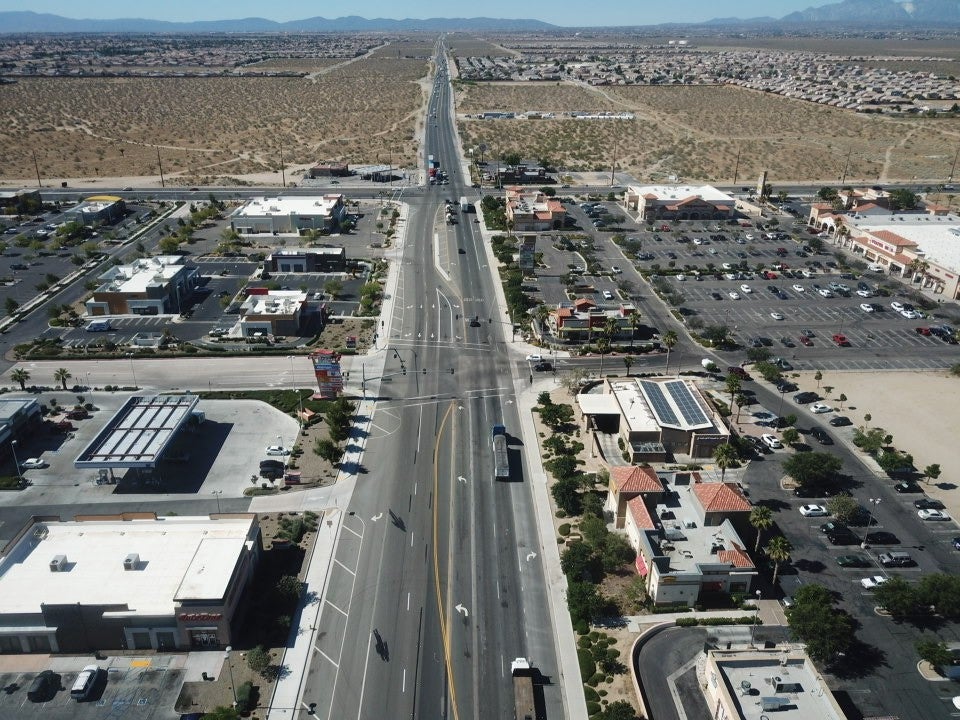 Construction on US 395 Phase 1 project between Chamberlaine Way and SR 18/Palmdale Road is almost complete! The improvements made to this five-mile stretch of freeway in the cities of Adelanto and Victorville include widening of the freeway from two lanes to four lanes and installation of turn lanes and signals at various intersections to relieve congestion, enhance safety, and improve travel time.
The cities of Adelanto and Victorville have been remarkable partners throughout the almost two-year construction phase by re-posting the project's weekly construction alerts on their social media channels, working with SBCTA to coordinate construction schedules on local city streets, and sharing project information with their constituents at local events.
During the next few weeks, crews will perform final inspection and finish installation of roadside signs throughout the corridor. There are a few noteworthy improvements throughout the corridor that will benefit motorists locally and regionally including video detection systems at Chamberlaine Way to alert traffic signals of vehicles and operate more efficiently, ADA upgrades to Rancho Road and Air Base Road, and new traffic signals and dedicated turn lanes throughout the corridor including at Seneca Road and Mojave Drive.