VVTA Partners with San Bernardino County Sheriff's Department for "Safe Rides"
July 10, 2023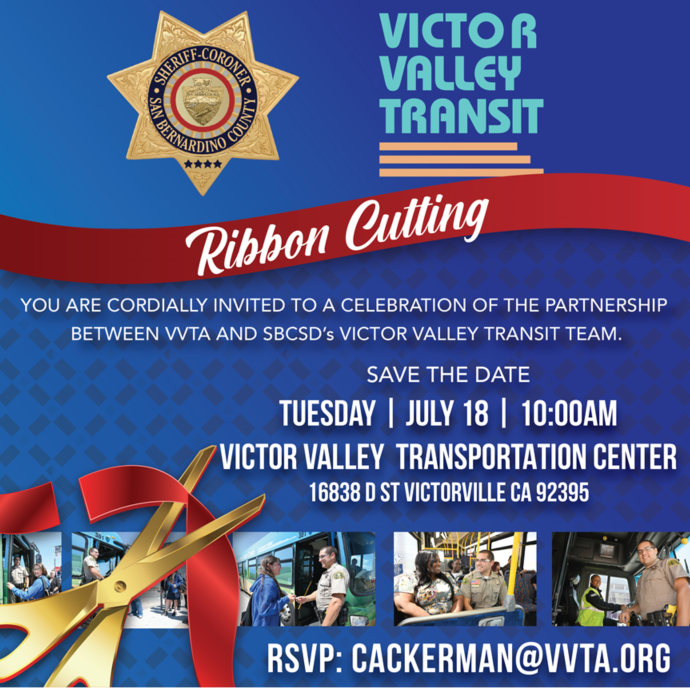 The Victor Valley Sheriff's Station will now have a team comprised of one sergeant and four deputies assigned to the Victor Valley Transit Division.
The team will work directly with the Victor Valley Transit Authority (VVTA) to enhance the safety of passengers and drivers. Passengers will see deputies riding the buses, as well as monitoring activity at bus stops and the Victor Valley Transportation Center.
Save the Date and join Victor Valley Transit Authority and San Bernardino County Sheriff's Department in celebrating this new partnership on July 18th.
For more information, please click here.