Working Together for the Community
August 8, 2022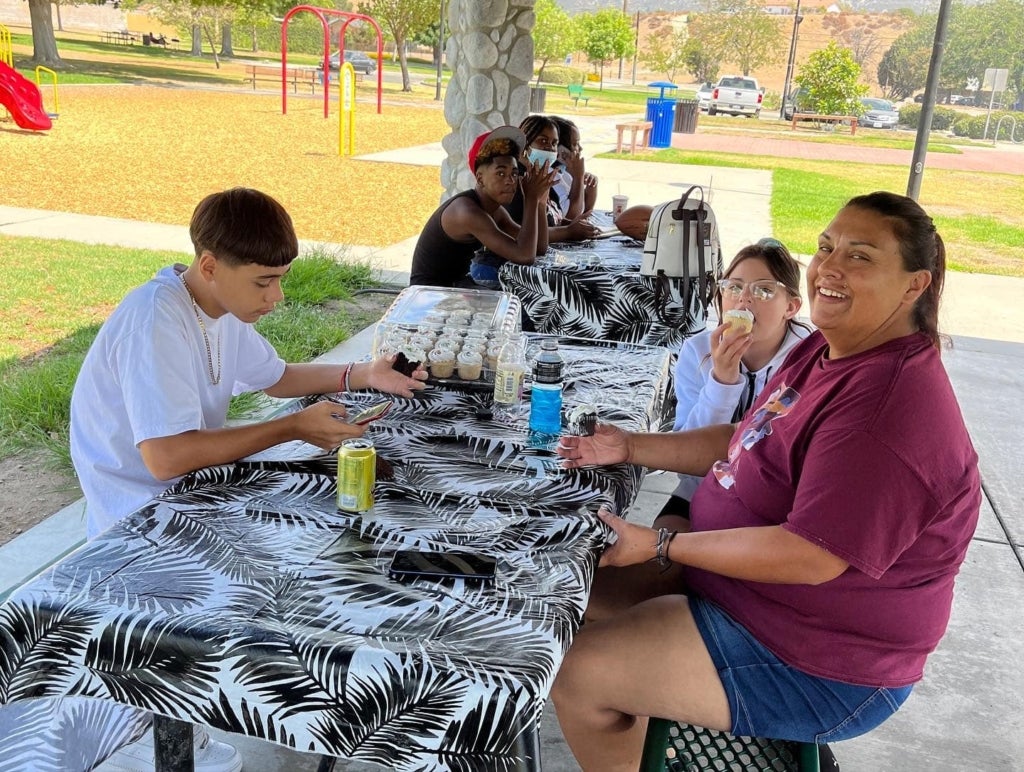 After hosting a successful Christmas Toy Drive in December, SBCTA, together with Time for Change Foundation and Valley College, teamed up to host a community BBQ that would be fun, but more importantly, add value to the community.
The BBQ was held at Littlefield Park in San Bernardino where SBCTA staff provided BBQ, beverages, desserts, and games. Simultaneously, Valley College counselors were available to speak on available support and educational opportunities.
The Time for Change Foundation has been assisting homeless women and children achieve self-sufficiency by providing housing and necessary supportive services. Their mission is to empower disenfranchised low-income individuals and families by building leadership through evidence-based programs and housing to create self-sufficiency and thriving communities.
The community event was such a success that we will be working to host similar events bi-annually.
A special thanks to Tim Hilton, Monique Reza-Arellano, Evelyn Burk, and Louis Vidaure of SBCTA for helping coordinate the event.