ZEMU Making United States Debut
June 12, 2023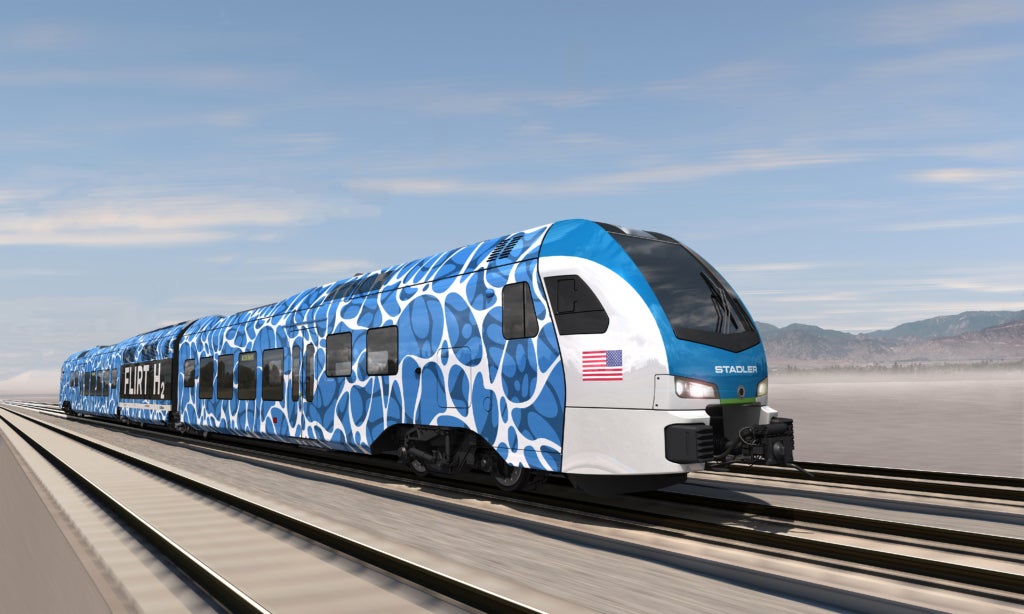 On October 24, 2022, the San Bernardino County Transportation Authority (SBCTA), in partnership with the Southern California Regional Rail Authority, expanded the public transit network in the San Bernardino Valley. This addition to the network is primarily using the state-of-the-art Arrow diesel multiple units (DMUs). One of SBCTA's initiatives, however, is to reduce greenhouse gas (GHG) emissions and improve air quality. The Arrow DMUs are powered via a Tier 4 diesel engine "generator" that provides power to electric motors at the wheels.
Taking it one step further, SBCTA recognized an opportunity to convert the power generator to an alternative propulsion technology in an effort to produce a low or zero emission multiple unit (ZEMU) that could run on the existing heavy rail infrastructure, thus reducing air quality impacts while furthering the use of existing rail infrastructure. And, with the funding support from the California State Transportation Agency (CalSTA), the innovative solution of a zero-emission multiple unit (ZEMU) was launched.
In November 2019, the contract with Stadler US, Inc. (Stadler) for the production of the ZEMU was executed. Design of the vehicle commenced shortly after the contract execution and Stadler began manufacturing of the vehicle in the summer of 2021 with components similar to the DMUs and while further refining the hydrogen propulsion technology. The ZEMU vehicle assembly was completed in mid-2022 and unveiled at InnoTrans, an international trade and visitor fair for transport technology, in September 2022. Dynamic testing in Switzerland began in December 2022 and is wrapping up in preparation for shipment to the United States at the end of June 2023.
Staff is still working through scheduling and logistical details for testing, and the manufacturer is looking to showcase the vehicle at the American Public Transportation Association (APTA) TRANSform Conference & Expo (APTA Expo) in Orlando, Florida, in October – bringing even more recognition for SBCTA and CalSTA as innovators in transportation solutions. Integration into Metrolink's revenue service in San Bernardino County's east valley is anticipated for late 2024.