All Aboard Arrow's Maintenance Facility
August 31, 2021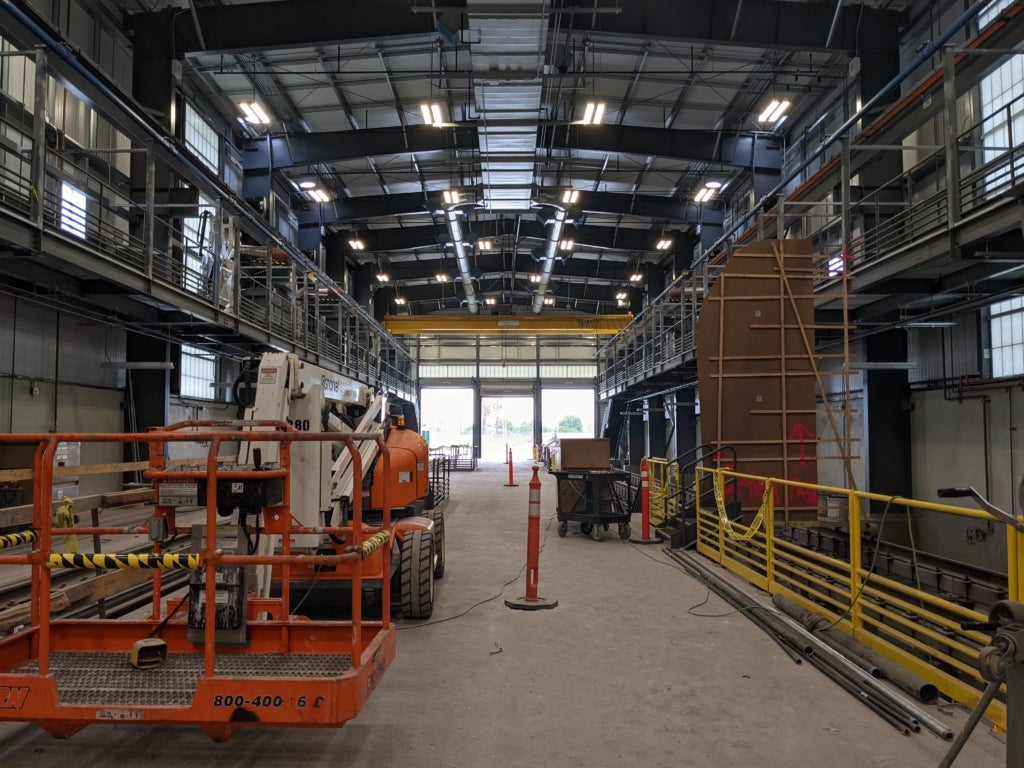 As preparations are made for the much-anticipated launch of the Arrow line service in 2022, much of the behind-the-scenes work will take place at the new Arrow Maintenance Facility, under construction in the City of San Bernardino.
Several SBCTA staff toured the state-of-the-art facility recently and were able to see just how far this critical part of the Arrow project has progressed. The building features two maintenance bays, a maintenance pit, staff and crew office space, a lunchroom, machine shop area and material storage.
The Arrow line will launch as a nine-mile connection between Redlands and San Bernardino, featuring low-emission Diesel Multiple Units (DMUs) and, eventually, hydrogen-powered Zero-Emission Multiple Units (ZEMUs). The cleaner, more efficient ZEMU train will be the first-of-its kind in North America and among several innovative transportation solutions being introduced by SBCTA.
Along with the West Valley Connector bus rapid-transit system, the planned zero-emission Ontario Loop tunnel project, and the proposed higher-speed rail system from Las Vegas to Rancho Cucamonga, the Arrow line is helping to establish San Bernardino County as the future of transit in Southern California and beyond.
For more on the Arrow line, visit the project page at: goSBCTA.com/Arrow.