Arrow Train Testing Begins
November 8, 2021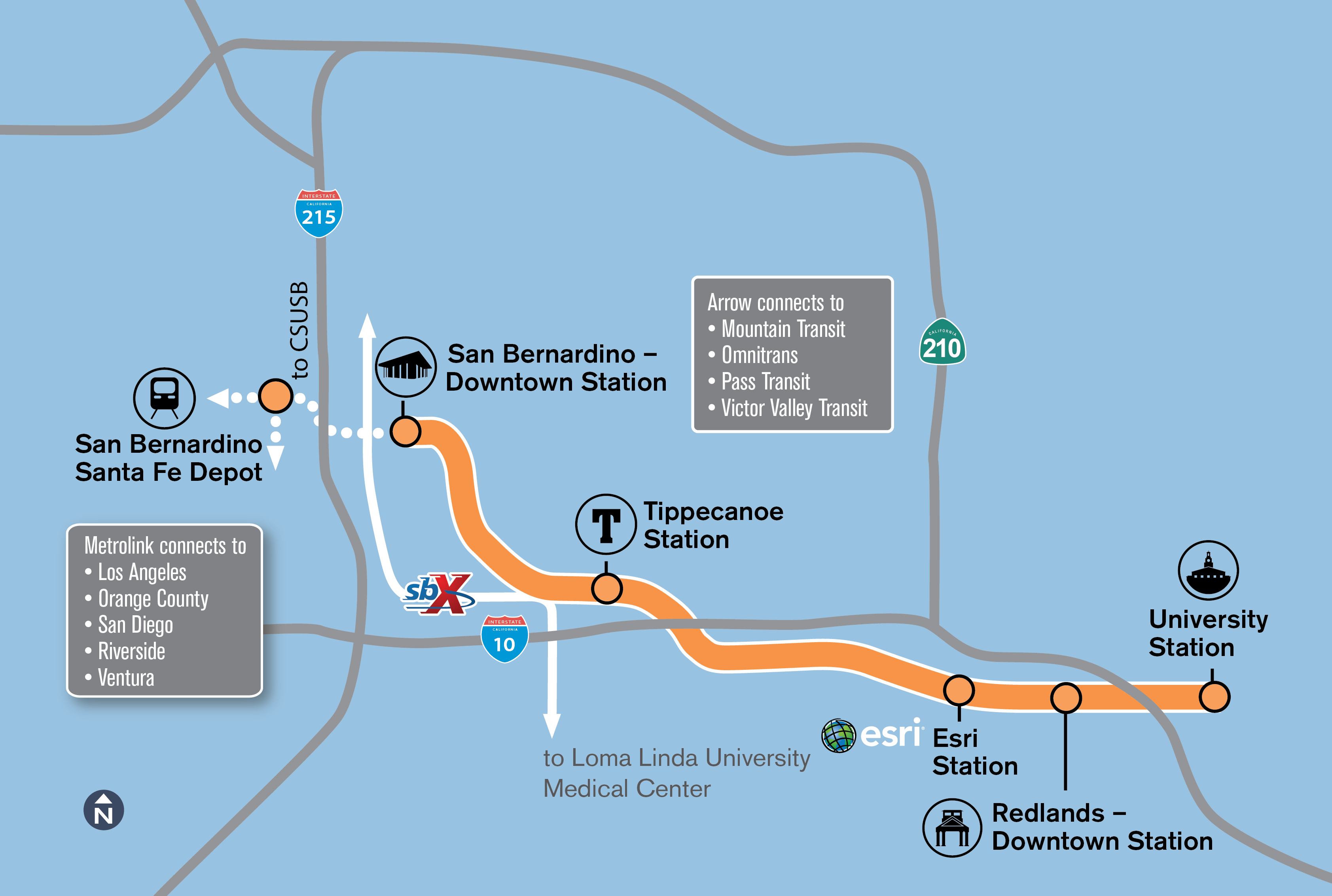 More than a decade in the making, SBCTA in collaboration with Metrolink, will begin testing trains on the new 9-mile Arrow corridor between the San Bernardino Transit Center and the University of Redlands. To ensure the safety and operations of the tracks and equipment, the new system needs to be tested prior to Arrow Service starting in 2022. Metrolink trains will start testing on the Arrow corridor and once the safety of the system is approved, testing of the Diesel Multiple Units (DMUs) will begin.
Train testing will look much different from what you can expect to see when service begins in 2022. The Metrolink trains being tested will vary but you can expect to see a locomotive with up to six cars at one time, which will cause minimal delay during train testing at the intersections/crossings. Delay times at the intersections/crossings during operation of Arrow beginning in 2022 is anticipated to be less. Safety personnel will assist with the traffic management at the intersections/crossings being tested. Sidewalks will remain open and accessible; however, pedestrians will be stopped when trains are approaching.
For your safety, and in compliance with the Federal Railroad Administration (FRA) regulations, during testing, horns (two long, one short, one long) and bells will sound throughout the 9-mile corridor. Once operations begin in 2022, the routine sounding of the train horn will be limited by the established quiet zones throughout the corridor. However, the horn may sound at any time by the locomotive engineer, Metrolink or Arrow, for safety reasons.
For more information about train testing and safety, visit goSBCTA.com/Arrow.