Calling all Artists!
October 28, 2021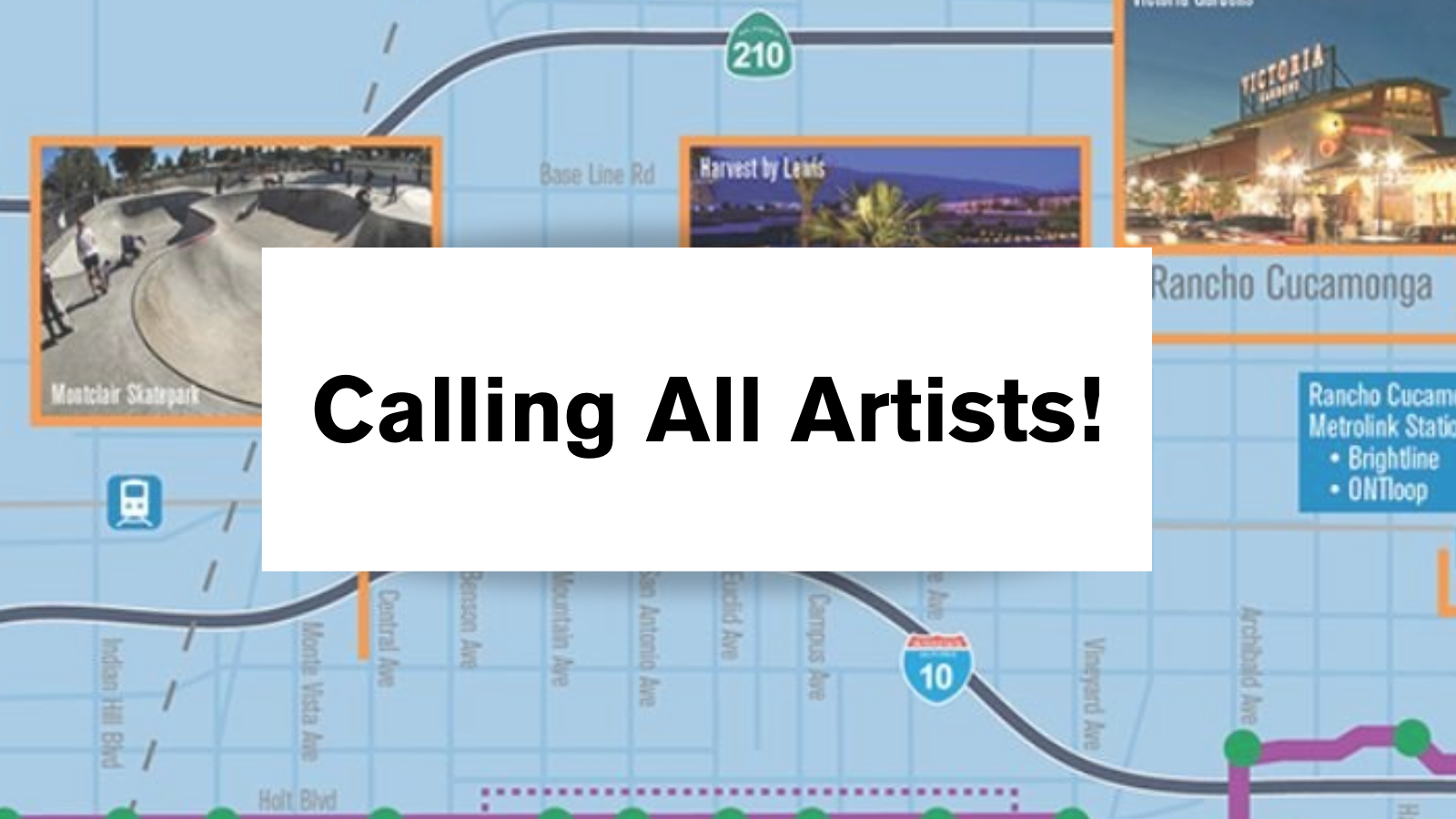 Rembrandt, Monet, Picasso…all great artists, but not what we have in mind. SBCTA is seeking local artists and/or artist teams to design and execute original artwork that will be installed as part of the shelter design at selected stations along the new West Valley Connector Bus Rapid Transit (BRT) line to be operated by Omnitrans.
The West Valley Connector (WVC) project will be a 100% zero-emission BRT system. It represents the first stage of the San Bernardino County Zero-Emission Bus Initiative and second BRT route in San Bernardino County. There will be 21 stations in Phase 1 that will provide a much-improved transit connection to Ontario International Airport (ONT) and help build transit connectivity by linking ONT, two Metrolink lines (San Bernardino and Riverside), and multiple major activity centers along the route including Ontario Mills and Victoria Gardens. Learn more about the project here.
The project team will have an ad-hoc Artist Selection Committee (ASC) that will review all artist qualifications. Six artists will be chosen and paid a design honorarium of $1,500 to develop two black-and-white preliminary design concepts for the project that will be reviewed by the ASC. The ASC will select three finalists who will be paid $20,000 to revise and prepare final design.
Artist will be designing artwork for perforated panels at the 27 shelters along the corridor that would be unique based on the travel direction of the shelter (center/westbound/eastbound) and artwork to apply to 33 utility boxes. The ASC will be looking for public art that will seamlessly integrate into the current station design and incorporate art into design components that can provide a distinct look related to the identity of the communities along the alignment.
For more information on this opportunity, click here.