West Valley Connector (BRT)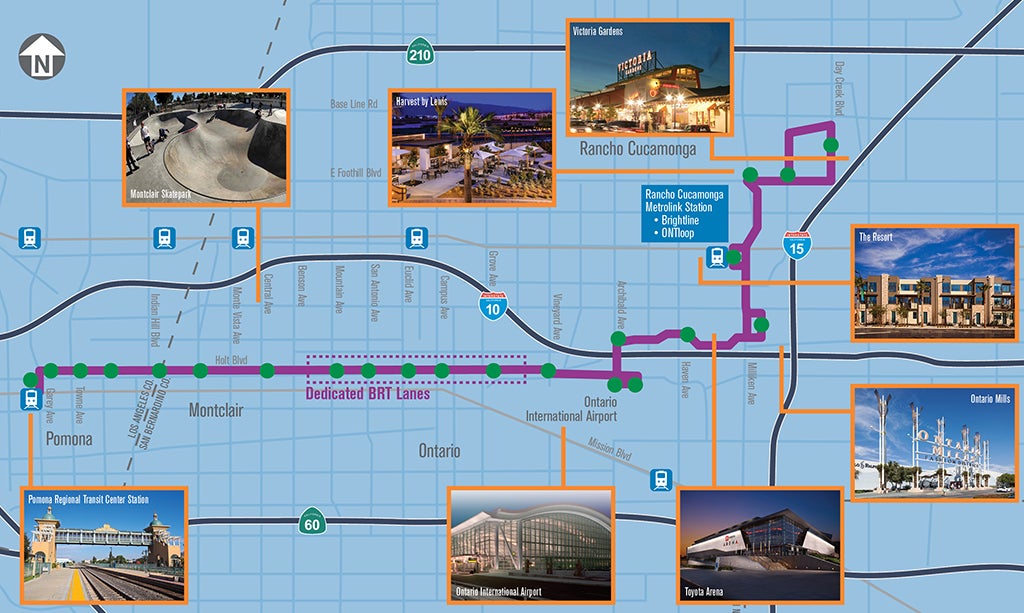 The West Valley Connector (WVC) project will be a 100% zero-emission Bus Rapid Transit (BRT) system, the first stage of the San Bernardino County zero-emission Bus Initiative and second BRT route in San Bernardino County.
Phase I of the project is 19 miles and will upgrade a portion of existing Route 61 which runs along Holt Boulevard, adding approximately 3.5 miles as center running, dedicated bus-only lanes. There will be 21 stations in Phase I that will provide an improved transit connection to Ontario International Airport (ONT) and help build transit connectivity by linking ONT, two Metrolink lines (San Bernardino and Riverside) and multiple major activity centers along the route including Ontario Mills and Victoria Gardens. Headways will be 10 minutes in the peak commute period and 15 minutes off-peak, providing a high level of service to the community.
Fact Sheets: