Celebrating a Milestone: SR 210 Lane Addition and Base Line Interchange Project Ribbon Cutting Ceremony
August 7, 2023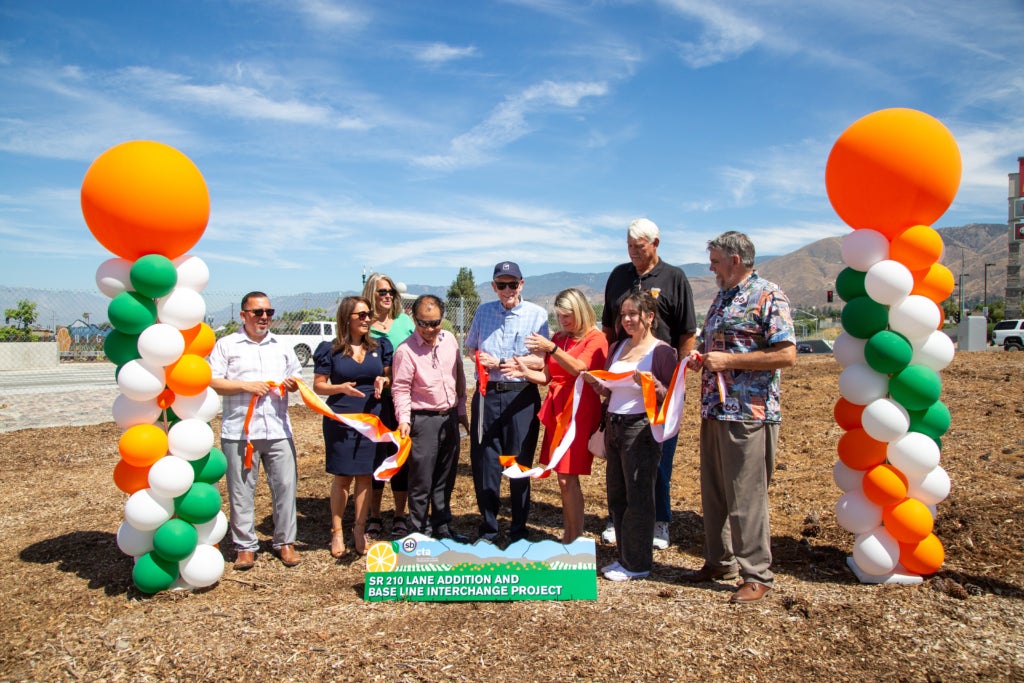 On Friday, July 21, SBCTA, in partnership with Caltrans and the City of Highland, marked a momentous occasion with a Ribbon Cutting Ceremony to celebrate the completion of the SR 210 Lane Addition and Base Line Interchange Project.
This significant project, which broke ground in February 2020, included a lane addition on SR 210 in the cities of Highland, Redlands, and San Bernardino, as well as improvements at the Base Line Interchange and pavement rehabilitation. Thanks to the allocation of state and local funding, including Measure I, SBCTA concurrently executed all three projects, minimizing disruptions to the public and streamlining the construction process.
The impact of these enhancements is far-reaching, with local and regional benefits. The improvements not only enhance the quality of roads but also optimize traffic flow, ensuring smoother and safer journeys for all.
In early July, crews put the finishing touches on the SR 210 lanes, with the final configuration now in place between Del Rosa Avenue and the I-10 freeway. This includes the addition of one mixed-flow lane in each direction between Highland Avenue and San Bernardino Avenue, as well as auxiliary lanes (merge lanes) between Base Line and 5th Street/Greenspot Road. Additionally, an acceleration lane at the 5th Street/Greenspot Road eastbound ramp was incorporated, further improving traffic efficiency.
With the project entering its final month of construction, SBCTA anticipates nighttime closures to continue through August for the completion of clean-up work throughout the project corridor.
For more information about this milestone project, please visit goSBCTA.com/SR210BaseLine.