Help Us Keep You Moving!
September 7, 2021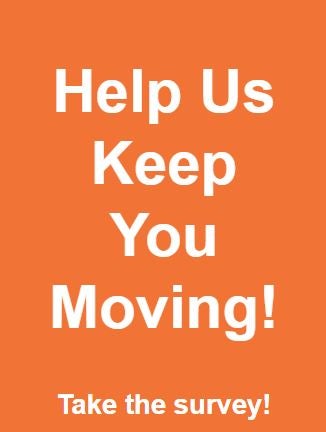 SBCTA wants to hear from you! We would like to know which areas you think need mobility improvement? Are you walking, biking, driving, or riding a bus or train to work? These kinds of questions help us get the pulse of our community as it relates to how you move.
Today, SBCTA is working on several projects to keep you moving. The 9-mile Metrolink extension (Arrow service), which is scheduled to begin service in 2022, creates more connections for San Bernardino and Redlands to Downtown LA. The SB Express Lanes project on I-10 are expected to open in 2024 from the I-15 to the Los Angeles County Line in Montclair. The improvement will address the most significant bottleneck for commuters and goods in San Bernardino County while improving speed and reliability for all drivers. The West Valley Connector project will be a 100% zero-emission Bus Rapid Transit (BRT) system, the first stage of the San Bernardino County Zero-Emission Bus Initiative and second BRT route in San Bernardino County, and will add 21 new stations between Pomona and Rancho Cucamonga, including Ontario International Airport and is expected to start construction in mid-2022.
Funding for these projects comes from several sources including Measure I which is the ½ cent sales tax collected in San Bernardino County for transportation improvements. Voters first approved the measure in 1989, and again in 2004 with more than 80% voting to extend the measure through 2040. SBCTA administers Measure I revenue through the policy direction of the Board of Directors and remains focused on delivering the promises made to the voters through the Measure's plan. As SBCTA looks to the future, it is important that the voices of San Bernardino County stakeholders are heard as important transportation planning decisions are made.
Take our quick survey at goSBCTA.com/PlanBuildMove and let us know how we can help keep you moving.