Honoring Our Heroes: Toll-Free Travel for Disabled Veterans on SB Express Lanes
November 13, 2023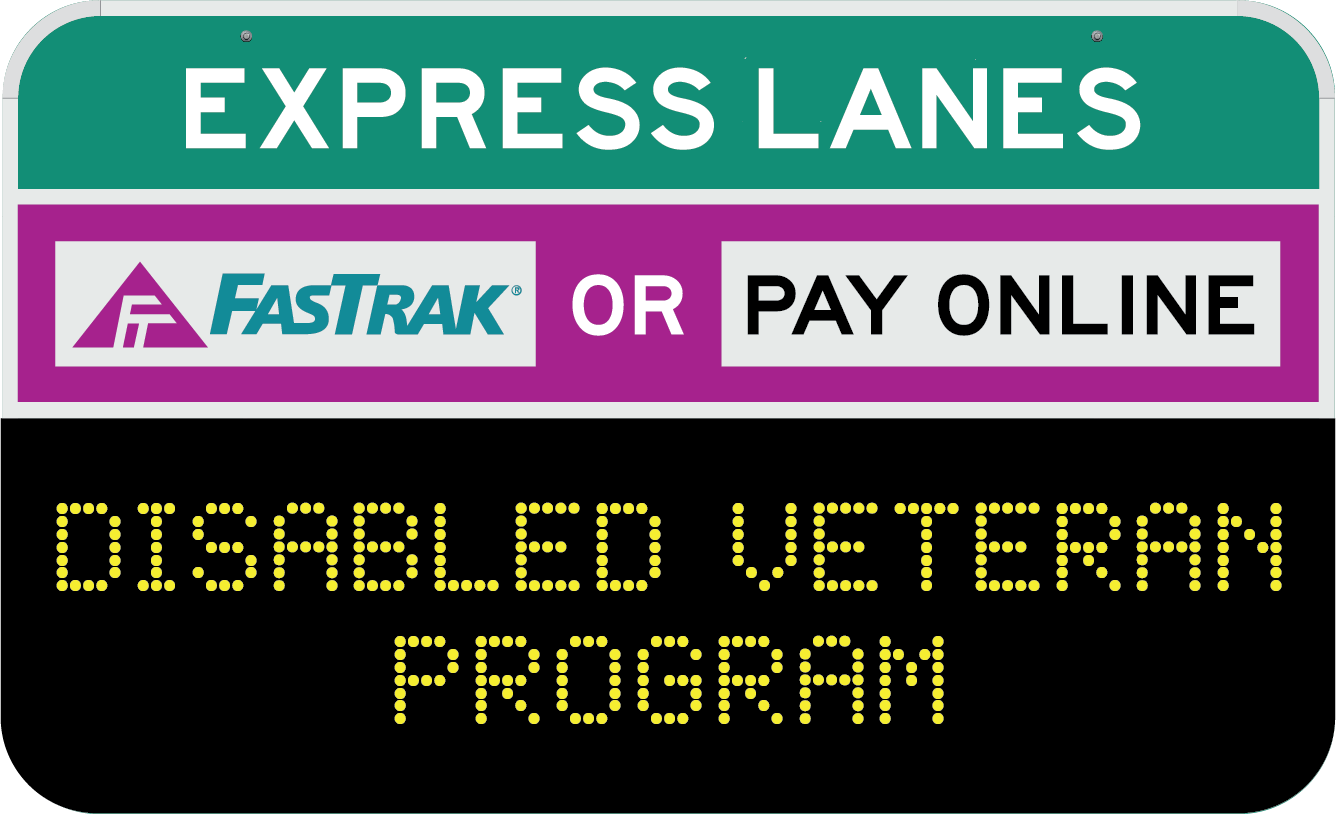 At the San Bernardino County Transportation Authority (SBCTA), we believe in recognizing and supporting our nation's heroes. That's why we're proud to introduce the Disabled Veteran Program, offering toll-free travel on the SB Express Lanes along I-10.
Here's how to enroll in the Disabled Veteran Program:
Applicants must demonstrate proof of residency in San Bernardino County.
Applicants must present a valid California Department of Motor Vehicles (DMV) vehicle registration identifying an issued Disabled Veteran License Plate

Or present a valid CA DMV vehicle registration identifying an issued Veteran License Plate AND either a current (not expired) Disabled Person Placard (DPP) issued by the CA DMV or a VA Benefit Letter showing 100% "service-connected disability."

Applicants must open or provide proof of an existing FasTrak® account with the SB Express Lanes, serviced by The Toll Roads.
If you believe you qualify for a Disabled Veteran license plate, please visit the CA DMV Website for more information.
The SB Express Lanes on I-10 between the Los Angeles/San Bernardino County Line and I-15 Interchange is scheduled to open in 2024. A new in-person Customer Service Center will also open in early 2024 where representatives will accept program applications. The center will be conveniently located in the Rancho Cucamonga City Hall at 10500 Civic Center Dr, Rancho Cucamonga, CA 91730. The Customer Service Center will be open Monday through Thursday from 7:00 A.M. to 4:30 P.M.
The Disabled Veteran Program at SBCTA stands as a symbol of our gratitude for our disabled veterans. Please join us in honoring our heroes and encourage eligible loved ones to apply!
Visit the FAQ tab on the project webpage and stay tuned for more details regarding the Disabled Veteran Program and all the exciting news about the opening of the new SB Express Lanes on I-10.