SBCTA To Begin Disassembly of Mt. Vernon Avenue Bridge in San Bernardino
December 7, 2020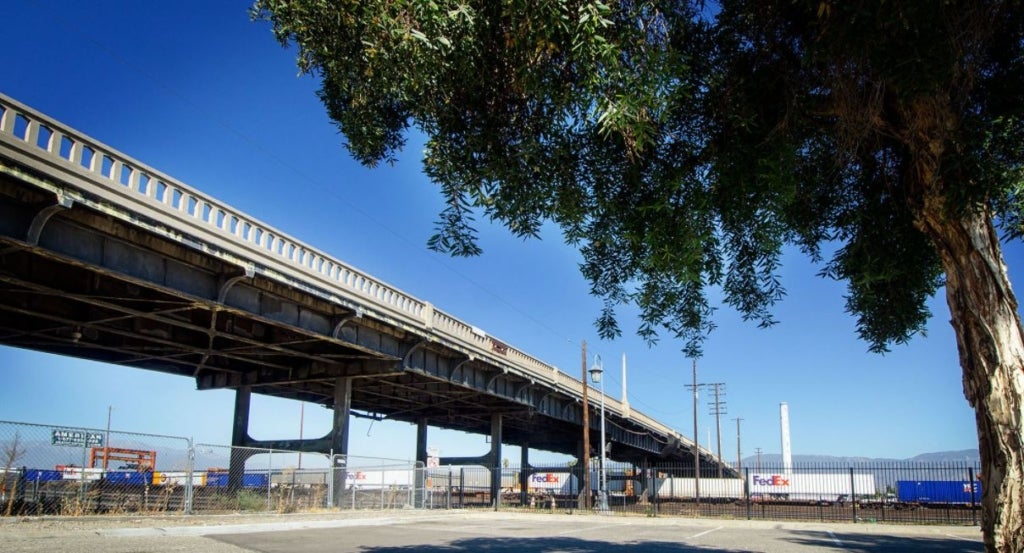 After many years of planning and collaboration among the San Bernardino County Transportation Authority (SBCTA), the City of San Bernardino, Caltrans, BNSF, Omnitrans and the local community, SBCTA is excited to announce the start of construction to replace the Mount Vernon Avenue Bridge (MVAB).
The bridge, in the City of San Bernardino, is scheduled to close to all traffic (pedestrian, bicycle, and vehicular) between 2nd Street and 5th Street, on Monday, December 21, 2020 (subject to change). Following closure of the bridge, the project design-build contractor, Traylor Granite Joint Venture, will begin the careful work of disassembling the bridge over a period of a few months, into early 2021. Reconstruction of the new bridge will begin in 2022 and the new structure is anticipated to open to the public in 2024.
SBCTA has taken a strategic, multilayered approach to communicating the scope of the project, potential construction impacts, and establishing the necessary relationships, protocols and communications tools/infrastructure, to serve the public for the project duration. Early outreach efforts were focused on coordination with key internal stakeholders (e.g., project team, external agency partners, public safety/first responders etc.), and over the last year, those efforts expanded in scope/reach to include an incrementally wider audience. This approach was planned and implemented to correspond with project activities, leading up to and in preparation for the closure of the bridge in a few weeks, and subsequent reconstruction efforts.
Since opening to the public in 1934, the Mount Vernon Avenue Bridge has connected San Bernardino communities to the north and south, serving as a vital link for residents, visitors, students and businesses. The community, like the bridge, has seen a great deal of change over the past 86 years. SBCTA is proud to begin the important work of reconstructing the Mount Vernon Avenue Bridge, ensuring westside San Bernardino residents, businesses, and visitors alike, have a safe, reliable bridge that will continue to serve the community for generations to come.
To learn more about how to stay in touch with the progress of the Mt. Vernon Avenue Bridge reconstruction, visit SBCTA on the web at gosbcta.com/mtvernonviaduct.