School's back! (And so's the traffic)
August 17, 2021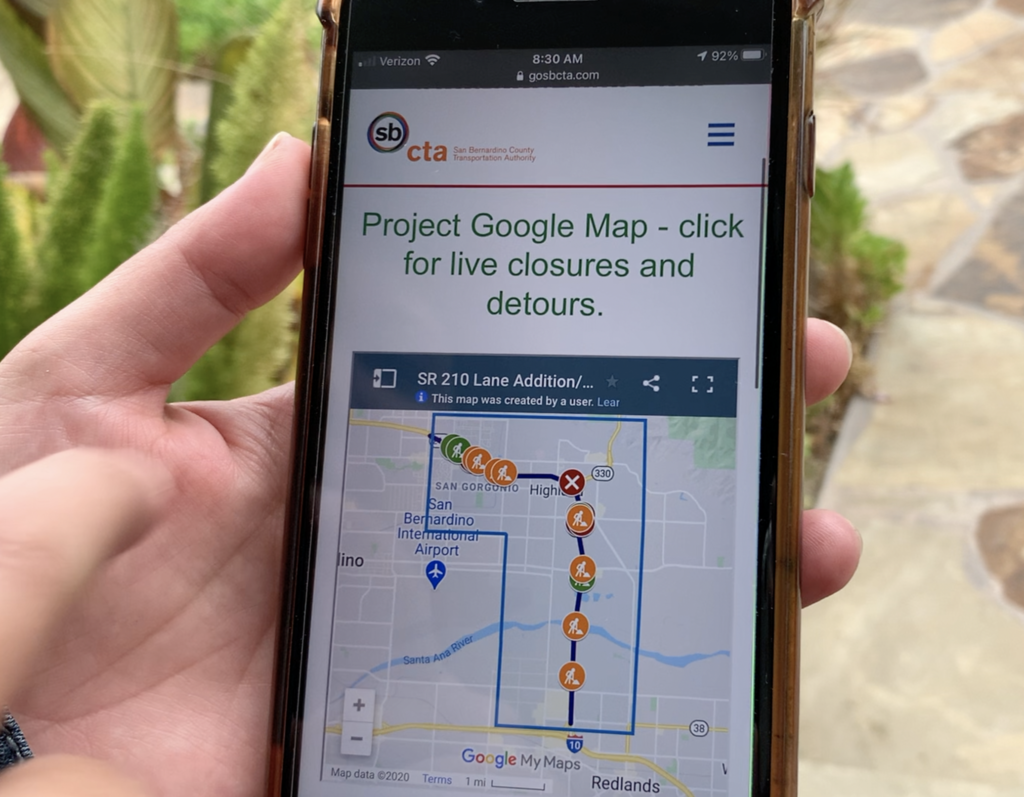 It's Back to (in-person) School for more than a half-million K-12 students in San Bernardino County, and along with it, a reminder to take extra precautions as traffic volumes increase in and around the more than 600 public and private schools in the nation's largest geographic county. The hours immediately before and after school pose some of the most dangerous traffic conditions – for motorists and pedestrians – and require that each of us be ever so mindful of what lies ahead.
At SBCTA, we're committed to creating a transportation network that connects this vast county in the safest possible way. With funding from several sources – including Measure I, the ½ cent sales tax collected through San Bernardino County for transportation improvements – we're overseeing several billions of dollars in roadway and transit investments.
To navigate your drive back to school, SBCTA provides an interactive and mobile-friendly Google Map for each of its projects in construction, available at goSBCTA.com/PlanBuildMove. This convenient service delivers real-time closure and detour information so that you can plan ahead as you move throughout the county. For more information on SBCTA's interactive Google Maps, check out this video:
Take extra care to look out for children in school zones, near playgrounds and parks, and in all residential areas. In school zones, when flashers are blinking, stop and yield to pedestrians crossing the crosswalk or intersection, and always stop for a school patrol officer or crossing guard holding up a stop sign.