SR 210 Lane Addition/Base Line Interchange Project
June 7, 2021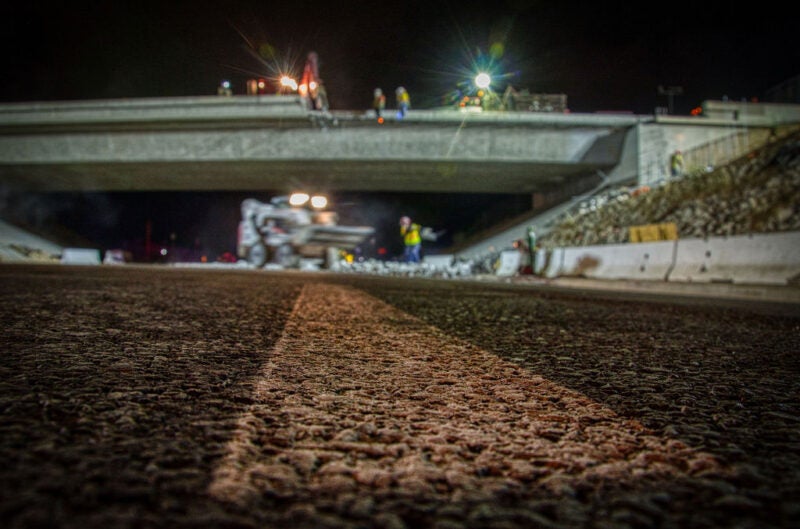 The SR 210 Lane Addition/Base Line Interchange project broke ground on February 26, 2020. Now, more than a year into construction, crews have made significant progress with more than 30% of the project completed to date.
Several bridges are under construction throughout the project corridor with widening efforts taking place on 10 of the 11 structures. Construction is more than 90% complete on four bridges – 5th Street, Base Line Street, Pioneer Avenue, and Victoria Avenue. Work will begin on the final structure, Sterling Avenue, later this year.
5th Street >90%
Victoria Avenue >90%
Base Line Street >90% 
Pioneer Avenue >90% 
Access Road 70%
City Creek 80%
Highland Avenue 35% 
Sand Creek 35%
Santan Ana River 85%
Plunge Creek 70%
Sterling Avenue 0%
Crews are starting work to construct new sound walls and/or retaining walls throughout the project corridor, including retaining walls at the SR 210/Base Line interchange. Construction is underway on new sound walls along eastbound SR 210 between Del Rosa Avenue and Sterling Avenue, and along westbound SR 210 between Orange Street and Palm Avenue as well as between Palm Avenue and Lunt Lane. Initial work to build the sound walls will include removing vegetation and clearing the work area, excavating and preparing the area where the new wall will be constructed.
Paving is underway on new inside and outside lanes between City Creek and the SR 210/I-10 connector. Later this year, once crews complete all bridge widening efforts, they will shift traffic onto newly paved portions of SR 210 west of City Creek.
For more project information, visit goSBCTA.com/SR210Baseline.