West Valley Connector Groundbreaking
September 13, 2023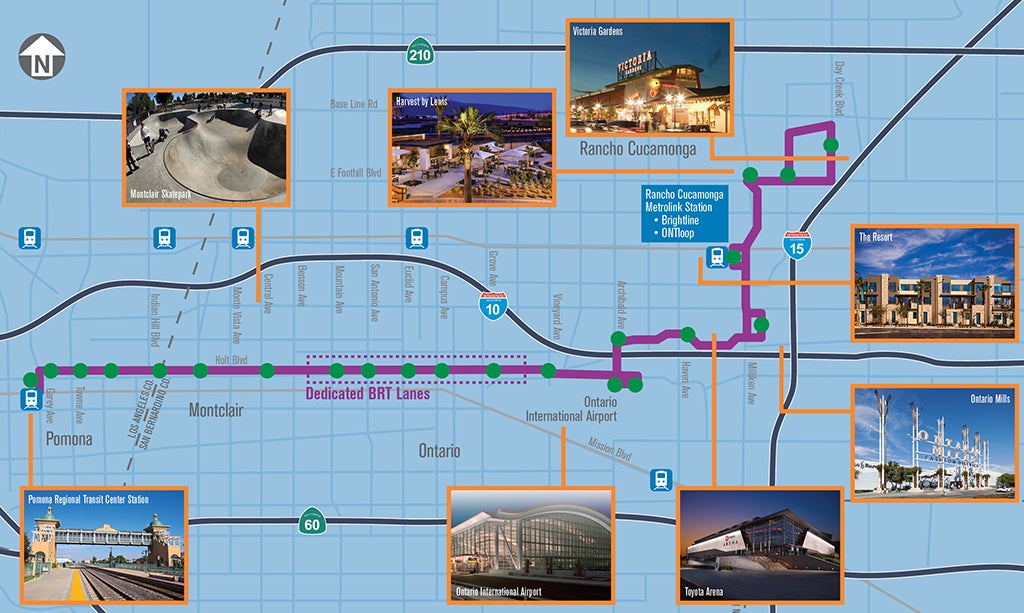 Mark your calendars for Thursday, October 12 at 1:00 p.m., as SBCTA prepares to break ground on the West Valley Connector Project in the City of Ontario.
At the recent SBCTA Board of Directors Meeting, an item awarding the construction contract to Griffith Company was approved, bringing us even closer to the start of construction for this long-awaited project. Preliminary work is being performed to clear the way for construction to begin. The SBCTA Public Outreach team is launching an awareness campaign to help businesses, residents, and commuters through the construction period.
The West Valley Connector Project will be a 100% zero-emission Bus Rapid Transit system. The project spans over 19 miles and will upgrade a portion of existing Omnitrans Route 61, which runs along Holt Boulevard, adding approximately 3.5 miles of center-running dedicated bus-only lanes. There will be 21 stations that will provide an improved transit connection to Ontario International Airport (ONT) and help build transit connectivity by linking ONT, two Metrolink lines (San Bernardino and Riverside), and multiple major activity centers along the route, including Ontario Mills and Victoria Gardens.
The location of the groundbreaking event will be in the southwest parking lot of the Ontario Convention Center. More details are still to come. To follow along for additional information regarding the groundbreaking and the project, visit goSBCTA.com/WestValleyConnector. Get ahead of the game on project information and sign up to receive regular project updates by clicking here.