About SBCTA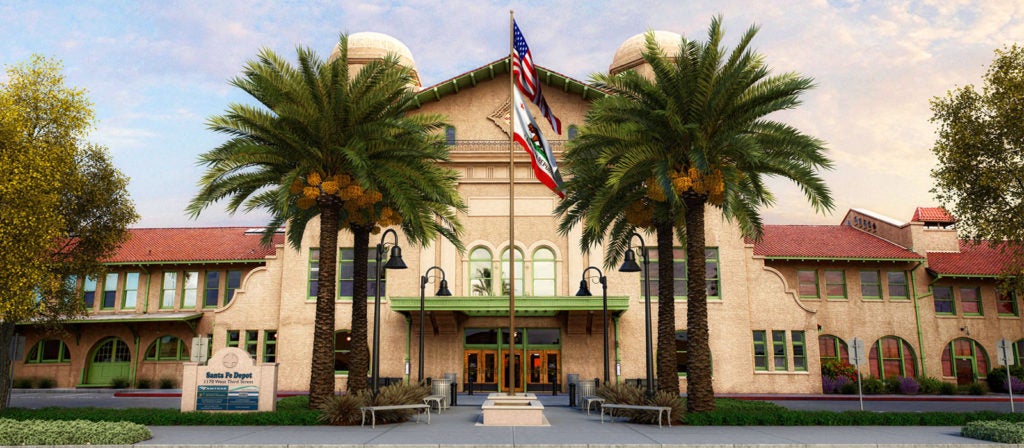 Since its establishment as a cooperative association of governments in 1973, our agency was statutorily designated to serve in the following capacities:
County Transportation Commission (1976) – Allocates and programs State and Federal funds for regional transportation projects throughout the county.
Service Authority for Freeway Emergencies (1986) – Manages the system of call boxes on major highways throughout the county.
County Transportation Authority (1989) – Administers the voter-approved half-cent transportation sales tax and provides major transportation improvements within the county.
Congestion Management Agency (1990) – Implements the plan for addressing congestion and air quality related to transportation facilities throughout the county.
In 2016, the agency sponsored Senate Bill 1305 (Morrell), consolidating the County Transportation Commission, local transportation authority, service authority for freeway emergencies and local congestion management agency into a single entity, San Bernardino County Transportation Authority. The bill passed through both houses and was signed by the Governor in August 2016; it became effective January 1, 2017. (San Bernardino Associated Governments continues as a Joint Powers Authority functioning as a Council of Governments (SBCOG).)
Serving more than 2.1 million residents of San Bernardino County, the SBCTA is responsible for cooperative regional planning and furthering an efficient multi-modal transportation system countywide. The SBCTA administers Measure I, the half-cent transportation sales tax approved by county voters in 1989, and supports freeway construction projects, regional and local road improvements, train and bus transportation, railroad crossings, call boxes, ridesharing, congestion management efforts, and long-term planning studies
Mission
Our mission is to improve the quality of life and mobility in San Bernardino County. Safety is the cornerstone of all we do. We achieve this by:
Making all transportation modes as efficient, economical, and environmentally responsible as possible.
Envisioning the future, embracing emerging technology, and innovating to ensure our transportation options are successful and sustainable
Promoting collaboration among all levels of government.
Optimizing our impact in regional, state, and federal policy and funding decisions.
Using all revenue sources in the most responsible and transparent way.
The Board of Directors approved this Mission Statement on December 4, 2019.
About Our County
San Bernardino County is a diverse county that encompasses approximately 20,000 square miles and is home to:
Urban areas in the most populated communities of the southwest county.
The growing Victor Valley comprised of four cities with expansive residential development.
The resort communities of the San Bernardino Mountains and Colorado River.
The vast desert areas with scattered rural communities.
Unique mining resources abide in San Bernardino County's open desert spaces, which are also home to Joshua Tree National Park, the Mojave National Preserve, and the U.S. Army and Marine training and material depots. By the year 2025, this county of urban, suburban and rural character is forecast to grow to a total of 2.78 million residents.
Title VI Compliance
In accordance with the requirements of Title VI of the Civil Rights Act of 1964, San Bernardino County Transportation Authority (SBCTA) will not discriminate or exclude individuals on the basis of race, color or national origin in admission to its programs, services, or activities, in access to them, in treatment of, or in any aspect of operations.
SBCTA will not tolerate discrimination by a SBCTA employee or recipients of Federal funds such as cities, counties, contractors, consultants, suppliers, planning agencies and any other recipients of federal-aid highway funds.
Any person who believes she or he has been aggrieved by any unlawful discriminatory practice under Title VI may file a complaint with SBCTA. For more information on SBCTA's Title VI program and the procedures to file a complaint, contact:
Tim Watkins, Chief of Legislative and Public Affairs
1170 W. 3rd Street, Second Floor
San Bernardino, CA 92410-1715
Phone: (909) 884-8276
California Relay Service 7-1-1 (for TTY users)
SB 272 Compliance
In compliance with SB 272, SBCTA is publishing the agency Enterprise System Catalog: