Board of Directors
The governing body of the San Bernardino County Transportation Authority (SBCTA) consists of one representative from each of the 24 incorporated cities and the five supervisorial districts of San Bernardino County.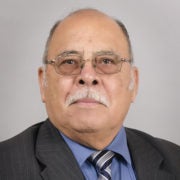 Frank Navarro
President
Mayor, City of Colton
President Frank Navarro represents the City of Colton where he has served on the Council since 2012.  Navarro became Mayor of Colton in 2018 after representing the City's 3rd District for the six years.  Mr. Navarro represents the City on a variety local and regional agencies, including but not limited to:  Omnitrans, SCAG, and CONFIRE JPA.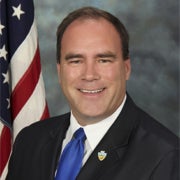 Curt Hagman
Vice President, County of San Bernardino
Supervisor Hagman has an extensive resume of public service prior to his election to the San Bernardino County Board of Supervisors, including serving in Chino Hills as Parks & Recreation Commissioner, member of City Council, and Mayor, and served six years in the California Legislature.