The San Bernardino County Transportation Authority (SBCTA), the County of San Bernardino, City of Fontana, and City of Rialto will improve Cedar Avenue between Bloomington Avenue and Orange Street in the unincorporated community of Bloomington. As a major north-south arterial that experiences high levels of traffic congestion resulting in low levels of service, the project is designed to relieve congestion, enhance safety, and improve traffic operations.  The project will:
Widen Cedar Avenue from six lanes to 10 lanes
Provide new bridge railings and sidewalks on Cedar Avenue
Replace Cedar Avenue over the train tracks
Add additional lanes at the on- and off-ramps
Cedar Avenue Bridge Reconstruction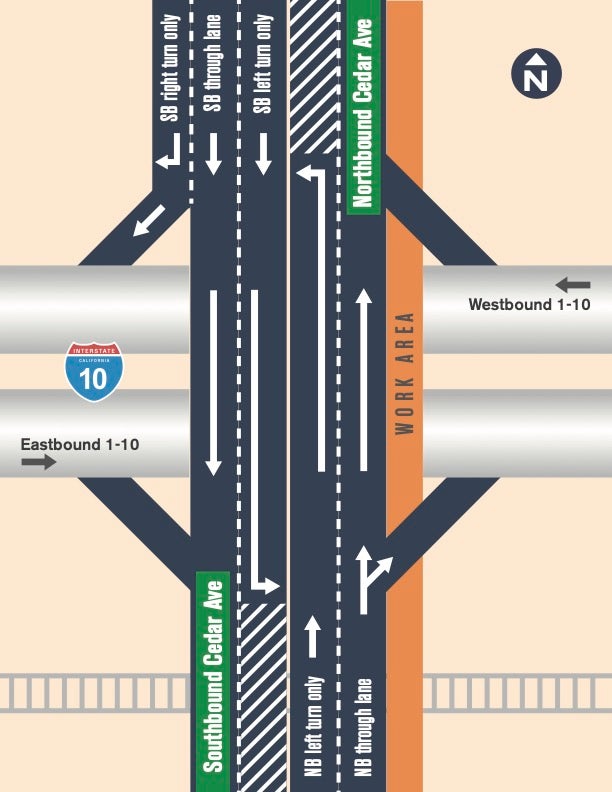 The Cedar Avenue Bridge over the I-10 and the railroad tracks will be widened in two stages. Crews partially demolished the east side of the bridge over the I-10 freeway in April 2023 and are working to reconstruct and widen bridge through March 2024.
During reconstruction, traffic has been shifted to the opposite side (west half) of the bridge to allow crews to safely widen the structure. To accommodate this shift, one lane has been reduced in each direction on Cedar Avenue between Orange Street and Valley Boulevard.  Traffic delays should be expected during bridge reconstruction, please allow extra time to reach your destination and use caution when traveling through work zones. Alternate routes will include Slover Avenue or Valley Boulevard to Riverside Avenue to the east and Sierra Avenue to the west. Following the reconstruction of the east side of the bridge, crews will perform the same activities on the west side of the bridge.
Right-Turn Restriction from Orange Street onto Cedar Avenue

While the east side of the Cedar Avenue bridge is being widened, motorists on Orange Street will be prohibited from making a right turn onto NB Cedar Avenue. This configuration will be place through March 2024. The recommended detour route is shown in green on the map below.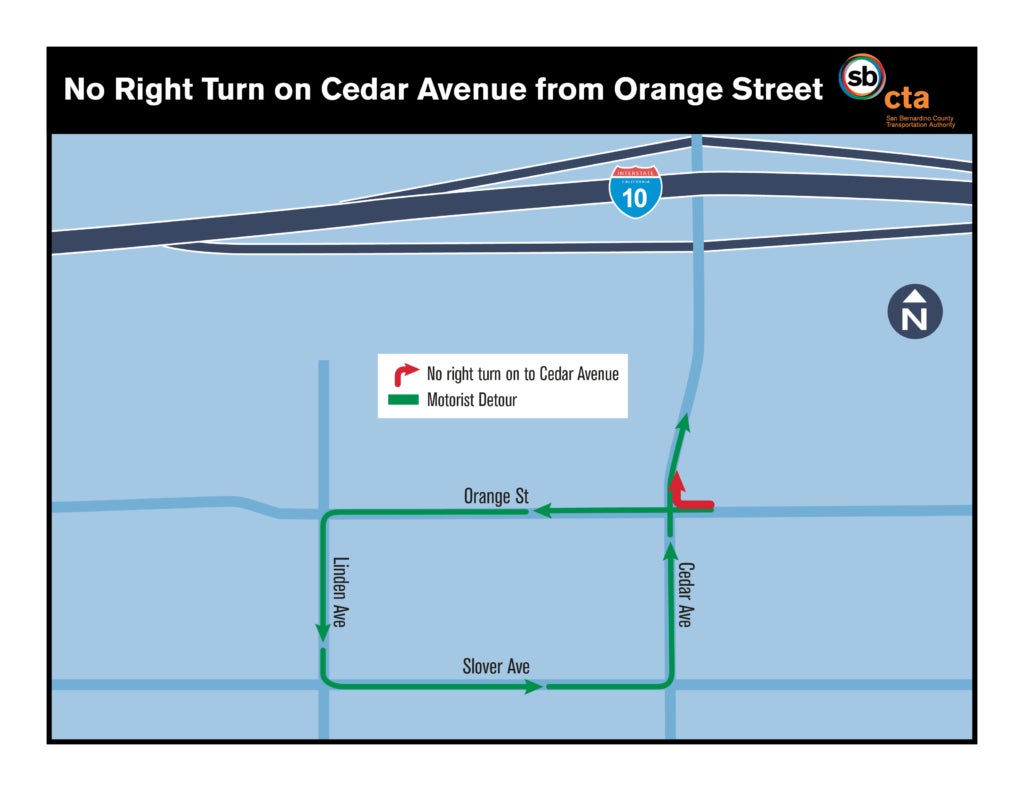 Project Webinar
SBCTA hosted a webinar on Thursday, February 9 to provide an overview about the I-10/Cedar Avenue Interchange Project.
To watch the webinar, click the image below.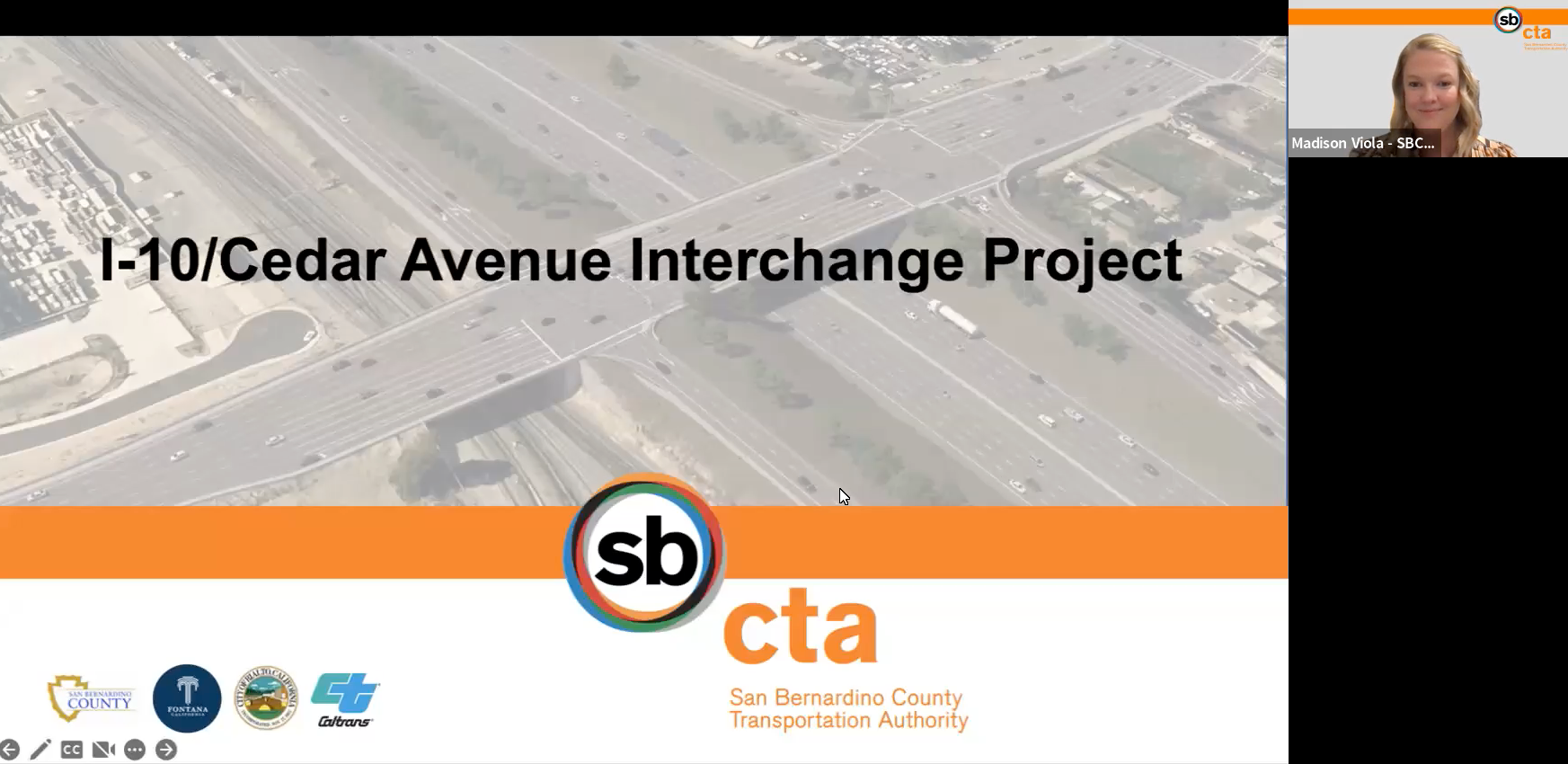 Fact Sheets
Bloomington MAC Presentations